Bending

Press Brake Bending Tools for Precision Metal Forming
Welcome to TFI Co., your premier destination for high-quality press brake tooling solutions. Whether you are in the United Arab Emirates, Kingdom of Saudi Arabia, Qatar, Kuwait, or Oman, we are here to cater to all your press brake tooling needs. With over 50 years of experience, we have established ourselves as a trusted provider of top-notch steel blades and machine knives.
Precision Manufacturing for Superior Performance
At TFI Co., we take pride in our precision manufacturing process, ensuring that every product we deliver meets and exceeds the highest industry standards. Our extensive range of CNC press brake machines and tooling solutions empowers you to bend and form metal sheets with utmost precision. From Hemming tools and Flanging Tools to Hinge Maker Tools, Flattening Tools, Curl Making Tools, Special Tooling, and more, we have the tools you need for impeccable metal forming.
Made By TFI Co. - A Legacy of Excellence
Since our establishment in 1965, TFI Co. has been dedicated to crafting exceptional steel blades and machine knives. Our commitment to delivering superior products is matched only by our unwavering dedication to providing unparalleled service. Our team of experts works closely with each client, understanding their unique requirements and delivering customized solutions that meet their specific needs.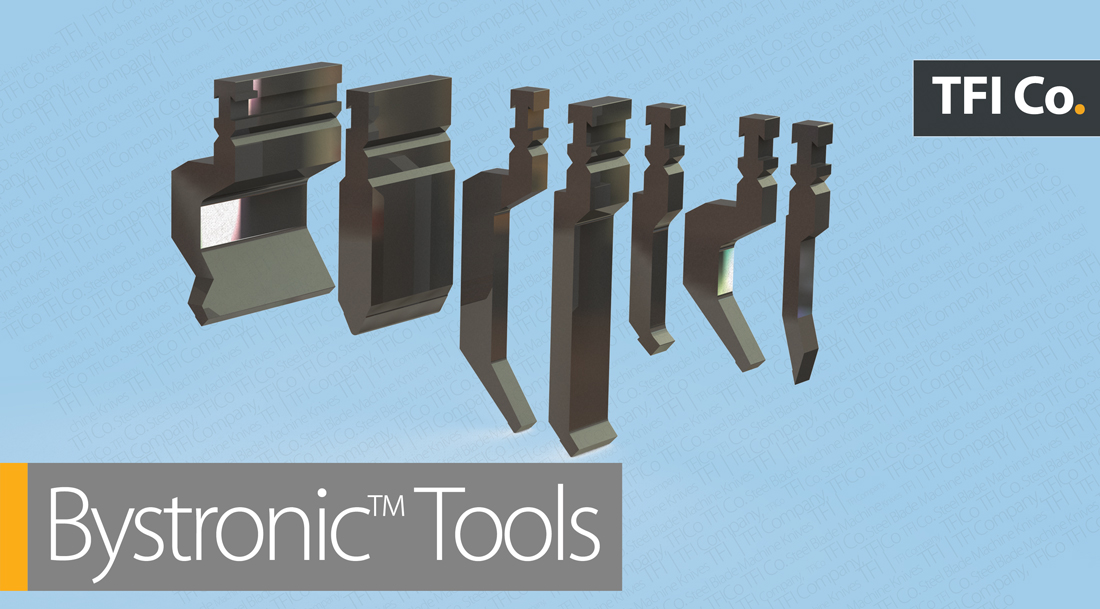 While we have made significant strides in these regions, we are eager to expand our reach and serve industries in other countries and regions as well. Your satisfaction is our priority, and we are committed to delivering unmatched quality and service wherever our expertise is required.
Upload Your Drawings Now
Call us now
Video instructions
---
---
TFI Co. - Your Premier Press Brake Tool Manufacturer
Established in 1965, TFI Co. is the industry's longest-established manufacturer of high-quality Press Brake Tools. We specialize in providing Press Brake Tooling solutions for all models of press brakes, including Euro style machines, Trumpf/Wila, Bystronic, LVD, and more. With a commitment to excellence and a vast inventory of stock, we ensure immediate response to urgent orders, along with technical advice and support from our experienced design team. Additionally, we offer Guillotine Blades for all machines, coupled with a re-grinding service, to meet all your bending needs.
What We Manufacture:
Moving Horns
90° Punches
88° Punches
CNC Press Brake Machine
Hemming Tools
Flanging Tools
Hinge Maker Tools
Flattening Tools
Curl Making Tools
Special Tooling
Gooseneck Punch
Multi V Grooves Matrixes (V BLOCK DIES)
T DIES 90°
Acute Punch and Die
TFI Vee
U Making Punch and Die Sets
At TFI Co., our primary objective is to offer our customers an economical solution to their bending problems. We prioritize quick response times and efficient deliveries, ensuring that you receive the Press Brake Tools you need precisely when you need them.
Countries We've Proudly Served
We take immense pride in serving industries in the following countries, and we are continually expanding our reach to serve more countries in other regions:
United Arab Emirates
Saudi Arabia
Georgia
Republic of Belarus
Russian Federation
We are dedicated to providing top-notch press brake tooling solutions globally, and we look forward to serving even more countries in the near future.
Upload Your Drawings Now
Call us now
Video instructions
---
---

Best Quality Best price , Durable, Well Hardened Press Brake Tools, Special Tooling Manufactured By TFICo.
Straight Round Plain Bending Punch Made By TFICo. Reliable Steel Blades and Machine Knives Press Brake tools Provider for You
So, whether you are in the automotive, aerospace, or any other industry that requires precise bending and forming of metal sheets, we have the right tooling solutions for you.
Precision Press Brake Tools for European and American Machines
At TFI Co., we take immense pride in being a leading manufacturer of premium press brake tools designed specifically for European and American make machines. Our expertise lies in crafting high-quality bending punches, meticulously engineered for hydraulic CNC machines, catering to the GCC market, including UAE, Saudi Arabia, Qatar, Oman, and Kuwait.
Empowering Metal Fabrication Companies with Supreme Bending Solutions
When it comes to metal fabrication, precision is paramount. That's why top-notch press brake machines deserve equally exceptional tools. At TFI Co., we are dedicated to providing metal fabrication companies with the most accurate and reliable bending tools for effortlessly shaping metal sheets to perfection.
Delivering Excellence Since 1965
With over 55 years of experience, TFI Co. has been proudly serving the market with superior bending tools. As a family-owned business, we have a deep-rooted commitment to quality, innovation, and customer satisfaction. Our legacy as industrial partners speaks volumes about our unwavering dedication to helping our clients achieve unparalleled success in their projects.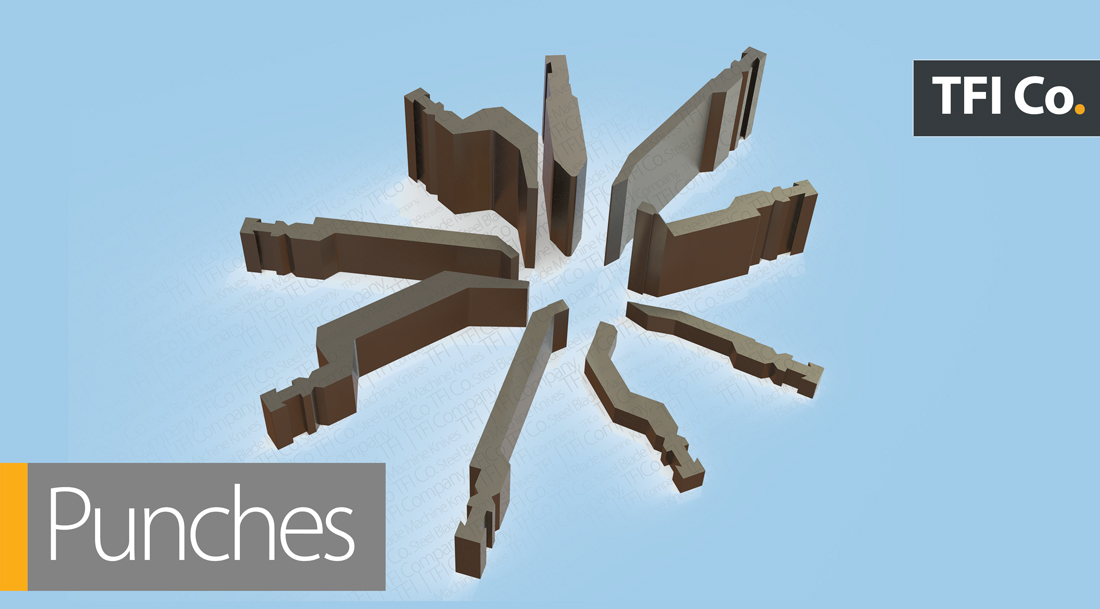 Contact us today
Don't hesitate to take action today and call us to learn more about our products and services. Our friendly and knowledgeable staff is always ready to assist you in finding the perfect press brake tooling solutions for your business.
---
Upload Your Drawings Now
Call us now
Video instructions