Tungsten Carbide Inlaid

Tungsten Carbide Machine Knives in Saudi Arabia Qatar United Arab Emirates Oman Kuwait Bahrain For Paper Industry Manufactured By TFICo. Steel Blades and machine Knives manufacturer est. 1965 
We are always there for you to received your order 
Please Call us and let us know your machine model
Precision and Durability: TFI Co. Industrial Knife
For over two decades, TFI Co. Industrial Knife has been at the forefront of manufacturing the finest inlaid tungsten carbide machine knives and scraper blades in the world. Our unwavering commitment to quality is evident in our exclusive "tungsten carbide to metal" bonding process, ensuring exceptional edge performance and remarkable shock toughness.
---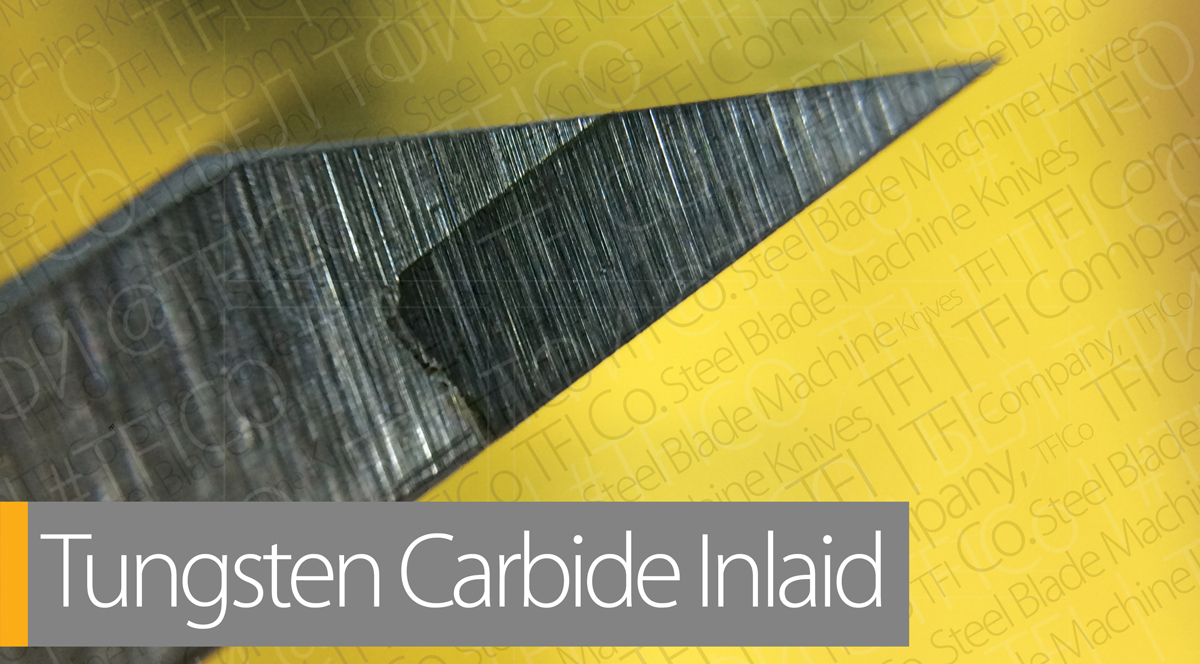 ---
With our precision grinding process, we achieve a seamless transition from the robust backing material to the resilient carbide inlay. This seamless integration enhances the overall performance and durability of our blades, allowing them to withstand the most demanding industrial applications with ease.
Unique Blade Design
Our blades consist of two essential parts that work in perfect harmony to deliver exceptional results:
Brazed Tungsten Carbide Insert: The high-density tungsten carbide insert provides unparalleled hardness and wear resistance, ensuring long-lasting cutting performance even in the harshest environments.
Normal Steel or Soft Steel Body: The sturdy steel body provides the necessary strength and stability, allowing the blade to withstand heavy-duty use and maintain its precision over time.
Upload Your Drawings Now
Call us now
Video instructions
---
Tungsten Carbide Blades - Precision Surface Grinding
Experience the highest level of precision and quality with Tungsten Carbide Blades from TFI Co. Our blades are expertly surface ground to perfection, leveraging decades of experience in the industry. With our cutting-edge grinding techniques, we ensure unparalleled precision and consistency.
Cut-to-Length Transformer Machine Blades - Unrivaled Manufacturing Excellence
TFI Co. is your trusted manufacturer of Cut-to-Length Transformer Machine Blades. Our blades are specifically designed for shearing silicon steel sheets in cut-to-length lines. With our advanced TCT (Tungsten Carbide Tipped) inlay shear blades, you can expect exceptional precision and high abrasion resistance. Experience the difference in performance and reliability.
Blades for Cut-to-Length Lines - Industry-leading Brands
At TFI Co., we proudly manufacture blades for various cut-to-length lines, including MAXIMA, POLAR, ITOH, GEORG, Novaslits, Bu-tech Bliss, Fimi, CAMU, SMS SIEMAG, Nobag, and more. Our blades are crafted with utmost precision and durability to meet the demanding requirements of the industry. Count on us for superior quality and performance.
Customized Knives for Transformer Companies - Unmatched Precision
Transform your cutting processes with our customized knives tailored for transformer companies. We understand the critical importance of precise silicon sheet cutting in the transformer industry. Our knives deliver exceptional cut-to-length preciseness, ensuring optimal results and efficiency. Trust TFI Co. for your cutting needs in UAE, Qatar, Oman, Saudi Arabia, and beyond.
Upload Your Drawings Now
Call us now
Video instructions