Packaging Industry

Packaging Industry Solutions: Unleashing Convenience and Efficiency
At TFI Co., we understand the importance of convenience and speed in the packaging industry. That's why we offer a unique range of dedicated machines and manufacturing cells that deliver quick turnaround times. Our industrial machine knives are designed to meet the demands of various packaging applications, including VFFS, HFFS, cup and tray sealing, rollstock, and vacuum packaging. With cutting-edge technology, we provide cutting edges such as straight tooth bagger knives, zig zag flow wrappers, cross cut and slitting knives.
Our expertise goes beyond standard offerings. We can manufacture OEM tooth designs, including serrated, perforated, and EZ open profiles, to cater to your specific application. Additionally, we offer the ability to add tear notches, wear and nonstick coatings for enhanced functionality. With our use of superior European grades of stainless steel and precision sharpening techniques, we ensure consistent tooth profiles for impeccable package appearance, maximum yields, and the ability to cut all grades and thicknesses of films. For added convenience and cost-effectiveness, we also provide the option to manufacture new or reconditioned sealing jaws or crimpers.
With over 60 years of industry experience, TFI Co. brings unrivaled knowledge in machine knife composition. Our commitment to superior-quality material grades, hardness, finishes, and precise dimensional tolerances guarantees maximum yields for our customers.
Our Extensive Manufacturing Capabilities
TFI Co. boasts a fully equipped manufacturing facility with a diverse range of capabilities to meet your needs. Our highly skilled engineers excel in all types of toothing, and our machinery enables us to produce in coil up to 100m and bar up to 200mm while maintaining accuracy down to 0.05mm. We maintain a significant inventory of various items, and we can also manufacture blades with short delivery times. Our offerings include:
Vertical Form Fill blades
Tray seal knives
Case Sealer/taper blades
Vacuum Cut off knives
Bagger blades
Tiger tooth knives
Scalloped knives
Toothed coil
Apex toothed blades
Tear Notched knives
Tailored Solutions for Flow-Wrap Applications
At TFI Co., we have a dedicated cell focused on manufacturing flow-wrap knives and anvils. Our expertise includes producing zigzag blades and tear-notch knives of any length. As an OEM manufacturer, we prioritize seamless and reliable seals, ensuring key tolerances are met. Our inventory comprises regularly moving items, and we also excel in manufacturing bespoke, custom-tailored parts based on your product and packaging materials. Our product range includes:
Zigzag knives & anvils
Euro slot punches
Crimp jaws
Punch and Die
Flow wrap knives
Over wrap knives
End of Line
Vacuum punches
Countries We Proudly Serve
We take pride in serving the packaging industry across various countries. We have successfully provided our high-quality comb blades and zig-zag TFI Co. knives to customers in the following regions:
UAE: Dubai, Abu Dhabi, Musaffah, Sharjah, Ajman, Ras Al Khaimah
Saudi Arabia: Riyadh, Dammam, Jeddah
Oman: Muscat


Enhance Your Packaging Industry and Converting Process with TFI Co.'s Cutting-Edge Machine Knives
Discover the Superiority of TFI Co.'s Machine Knives in the Packaging Industry and Converting Factories.
Experience exceptional performance and precision with our machine knives tailored specifically for various cutting-edge machines:
Gravure Coaters
Slot Die Coaters
Reverse Roll Coaters
Transfer Roll Coaters
Modular Coaters
Knife Over Roll Coaters
Hot Melt Coaters
Specialty Coaters
Carousel Winders
Turret Winders
Stretch Film Winders
At TFI Co., we pride ourselves on delivering cutting-edge solutions that optimize your packaging and converting processes. Our machine knives are meticulously engineered to ensure unrivaled performance, durability, and precision. Experience the difference today!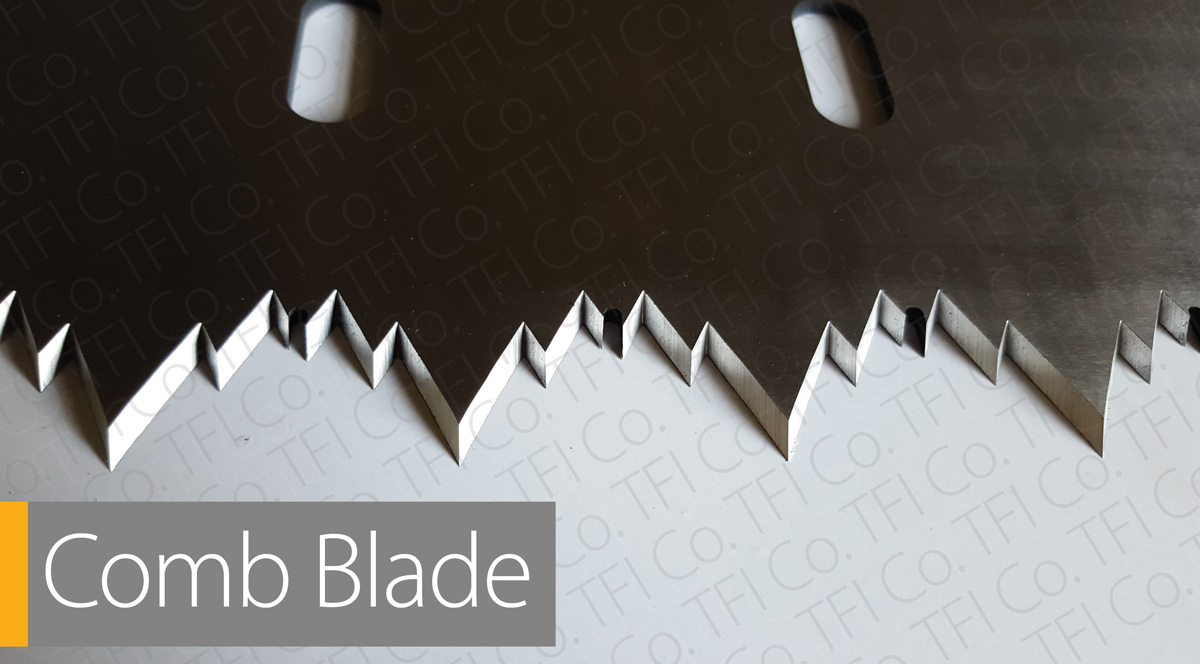 ---
Fill out form
Call us now
Video instructions
---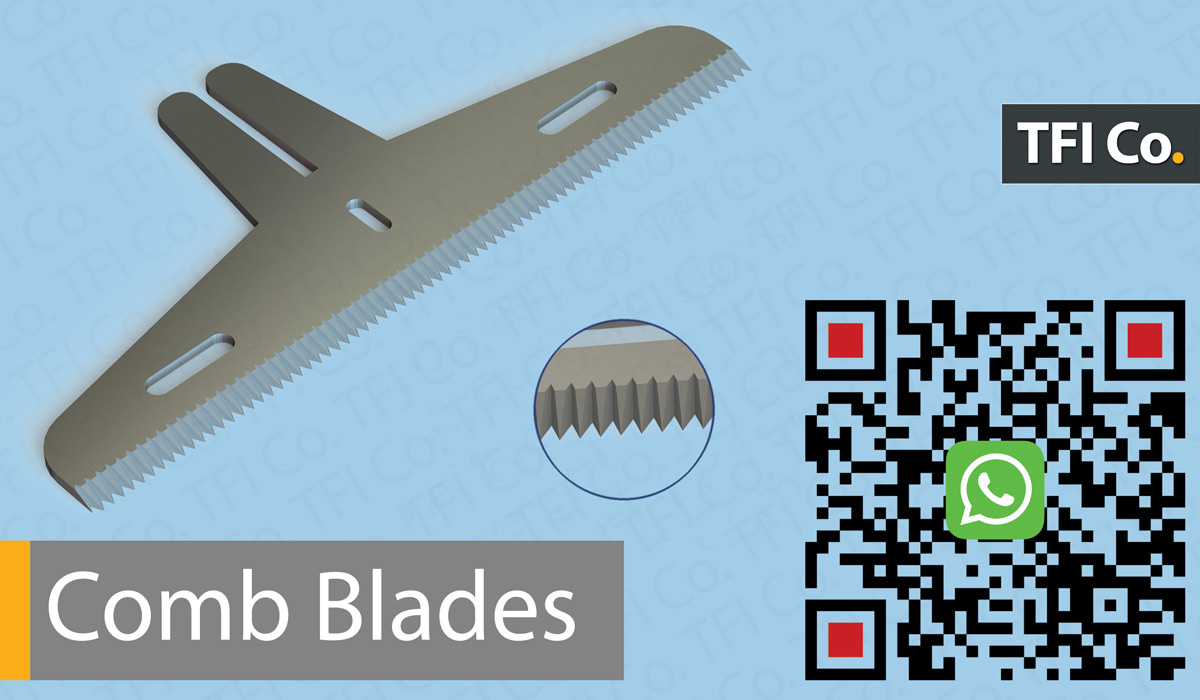 ---