Hole Punch

Hole Punch and Die for IronWorker in UAE
Welcome to TFI Co., your trusted partner in hole punch and die manufacturing. We specialize in producing high-quality hole punches and dies that are perfect for piercing, punching, and making holes in metal sheets. Our goal is to provide our customers with the best products and services possible, all while delivering on time and within budget.
Hardening
At TFI Co., we understand the importance of hardening when it comes to manufacturing hole punches and dies. That's why we use only the highest quality materials and manufacturing processes to ensure that each punch and die is hardened to the proper specifications. Our experts work diligently to ensure that our customers receive the most durable and long-lasting products possible.
Delivery Matters
We understand that time is of the essence when it comes to manufacturing hole punches and dies. That's why we prioritize delivery time and ensure that our customers receive their orders as quickly as possible. We work tirelessly to ensure that all orders are fulfilled on time, every time, without sacrificing quality or precision.
Consistency Through Batch Manufacturing
At TFI Co., we manufacture all of our hole punches and dies in one batch to ensure consistency in hardening. This process allows us to maintain the same level of hardness and quality in every product we produce. Our customers can rest assured that each hole punch and die they receive is of the highest quality and consistency.
Contact us Today
If you're looking for high-quality, durable hole punches and dies for your factory, look no further than TFI Company. Contact us today to learn more about our products and services. Our team of experts is always available to answer your questions and help you find the right solutions for your specific needs. Call now and experience the TFI Co. difference for yourself.
Contact us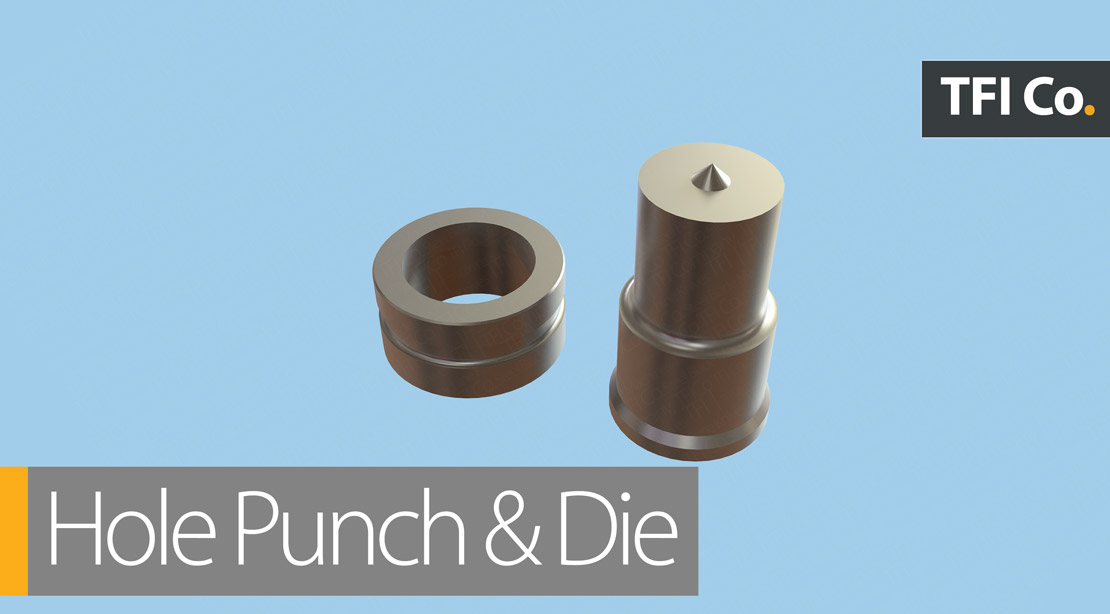 ---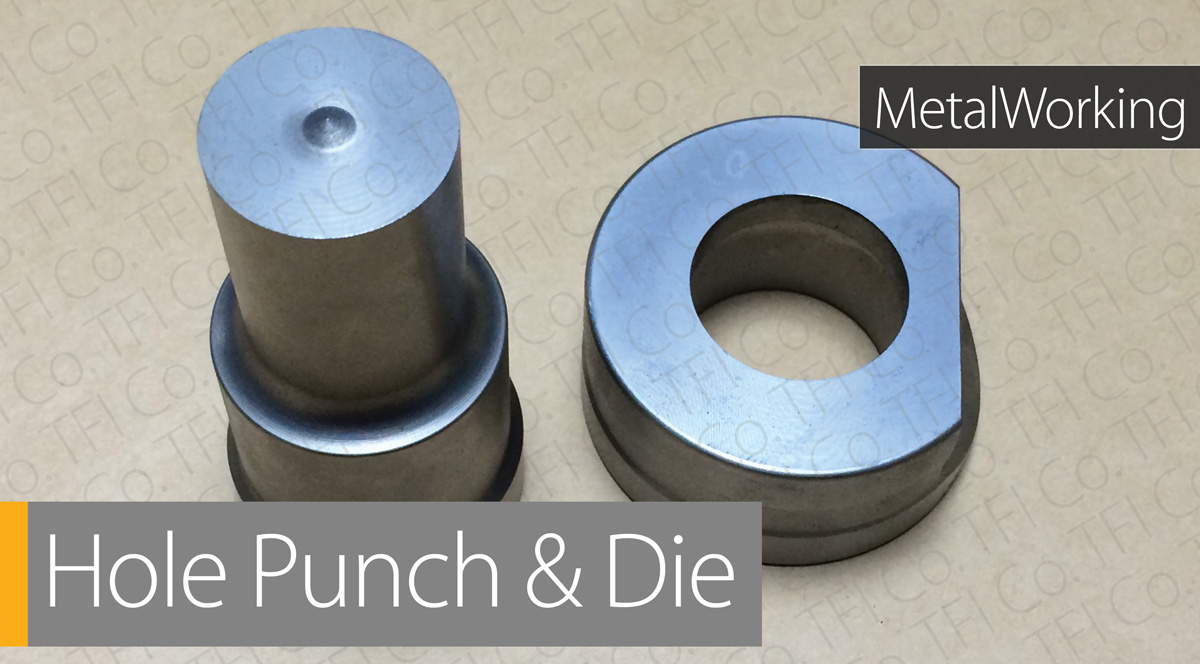 TFI Co. Manufactures Hardened Grinded Punch and Die for Iroworker Machines in UAE (Abudhabi, Dubai, Ras Al Khaimah, Sharjah) and All Other GCC Countries , Kingdom of Saudi Arabia, Kuwait, Oman and Qatar
We are proud to manufacture since 1965 punches, dies, shear blades, and accessories for all Geka™ punching machines.
We have a long-lasting partnership with TFI Co and continue to be their preferred tooling supplier.
We manufacture punch and dies tools for making holes for the following respected brands:
AMADA MARVEL®
CONTROLLED AUTOMATION™
EDWARDS®
FICEP®
FRANKLIN™
GEKA™
OCEAN MACHINERY™
PEDDINGHAUS™
PIRANHA™
SCOTCHMAN®
SUNRISE™
VOORTMAN™
W.A. WHITNEY™
We make the following products for ironworker machines for UAE, Saudi Arabia, and Qatar Metal Fabrication factories:
dies
dies corner radius
dies hexagon
dies oblong
dies round
dies square
lubrication
oblong
offset dies
offset dies oblong
offset dies round
pipe notch units
pipe notch units die springs
pipe notch units housing
pipe notch units pipe notch tooling
pipe notch units strikers
products
punch die sets
punch die sets f9 f43
punch die sets f13 f51
punch die sets f16 f55
punch die sets f16 f59
punch die sets f26 f62
punch die sets f59 f20
punch die sets f770 f740
punch die sets sr20k f155
punch die sets sun30 sun45
punches page=2
punches atom
punches
punches oembed
punches 12mm
punches amada marvel
punches baileigh
punches brobo biw 66
punches brobo biw 90
punches brobo biw 120
punches brobo biw 165
punches brobo
punches buf 0
punches buf 2 1 2 before 1952
punches buf 3 1 2 universal
punches buffalo
punches cayman
punches clark h 66
punches clark h 90
punches clark h 120
punches clark h 165
punches clark
punches cleveland steel tool
punches cont auto 2at 175
punches cont auto abl 74p
punches cont auto abl 86t
punches cont auto abl 100
punches cont auto bfc 522
punches cont auto bfc 530
punches cont auto pfp 115
punches controlled automation
punches corner radius
punches cst 25 ton dual
punches cst 40 ton c
punches cst 50 ton
punches cst 55 ton
punches cst 60 ton
punches cst 65 ton
punches cst 75 ton
punches cst 100 ton deluxe
punches cst 100 ton
punches cst 120 ton
punches davco bully m40
punches davco bully m404
punches davco bully m408
punches davco bully m708
punches davco bully m1707
punches davco bully
punches dies
punches durma iw 45
punches durma iw 55
punches durma iw 80
punches durma iw 110
punches durma iw 180
punches durma
punches edw 25 ton
punches edw 30 ton duo press
punches edw 40 ton
punches edw 50 ton
punches edw 55 ton
punches edw 60 ton
punches edw 65 ton
punches edw 68 ton elite
punches edw 75 ton
punches edw 85 ton super
punches edw 100 ton deluxe
punches edw 100 ton
punches edw 110 65 ton elite
punches edw 110 ton elite
punches edw 115 ton
punches edw 120 ton
punches edw 125 ton super
punches edwards
punches enerpac sp 35
punches enerpac sp 170
punches enerpac sp 500
punches enerpac sp 5010
punches enerpac
punches excel 5075
punches excel 6012
punches excel 7012
punches excel 9075
punches excel
punches f9
punches f12
punches f13
punches f16
punches f20 gxl78
punches f20 gxl97
punches f20
punches f26
punches f26s
punches f43
punches f51
punches f55
punches f59
punches f62
punches f155
punches f272
punches f740
punches f770
punches f2800
punches f2801
punches f2802
punches f2803
punches f2804
punches f2805
punches fab 11 25 ton
punches fab 11 40 ton
punches fab iw 45a
punches fab iw 45m
punches fab iw 60a
punches fab iw 60d
punches fab iw 60h
punches fab iw 60xd
punches fab iw 77d
punches fab iw 77xd
punches fab iw 110d
punches fab iw 110xd
punches fab iw 130d
punches fab iw 130xd
punches fab pm 55xt
punches fab pm 80lt
punches fab pm 80t
punches fab pm 80xt
punches fab pm 120lt
punches fab pm 120xt
punches fab pm 160lt
punches fab pm 160xt
punches fab pm 200lt
punches fab pm 200xt
punches fabmaster
punches falcon 60 5
punches falcon 82 6
punches falcon 120 6
punches falcon
punches ficep h805
punches ficep st super 16
punches ficep super 10
punches ficep super 13
punches ficep super 14
punches ficep super 16
punches ficep super 20
punches ficep uiw 45
punches ficep uiw 60
punches ficep uiw 80
punches ficep uiw 100
punches ficep
punches franklin 5196x20
punches franklin afc5106
punches franklin afc5108 96
punches franklin afc5108
punches franklin afc5138
punches franklin al70
punches franklin bl 100 5
punches franklin f550x4 2
punches franklin f550x4
punches franklin f570x5 2
punches franklin f570x5
punches franklin f5100x6 2
punches franklin f5100x6
punches franklin fp196x72
punches franklin pf196x72g
punches franklin sf70 a
punches franklin w f 500
punches franklin w f 530
punches franklin w f 550
punches franklin w f 570
punches franklin w f 5100
punches franklin w550x7 2
punches franklin w550x7
punches franklin w570x8 2
punches franklin w570x8
punches franklin w5100x12 2
punches franklin w5100x12
punches franklin w5100x18 2
punches franklin w5100x18
punches franklin w5100x30
punches franklin
punches gairu supreme 16
punches gairu supreme 20
punches gairu
punches geka 11h
punches geka 13h
punches geka 16h
punches geka 20h
punches geka 25h
punches geka bendicrop 50
punches geka bendicrop 60
punches geka bendicrop 85
punches geka cep 11
punches geka cep 13
punches geka cep 16
punches geka cep 20
punches geka hyd 50
punches geka hyd 55
punches geka hyd 70
punches geka hyd 80
punches geka hyd 100
punches geka hyd 110
punches geka hyd 150
punches geka hyd 165
punches geka hyd 200
punches geka hyd 220
punches geka maxicrop
punches geka microcrop
punches geka minicrop
punches geka pp50
punches geka puma 11
punches geka puma 13
punches geka puma 16
punches geka puma 20
punches geka puma 50h
punches geka puma 55h
punches geka puma 70h
punches geka puma 80
punches geka puma 100h
punches geka puma 110h
punches geka puma 150h
punches geka puma 165h
punches geka puma 200h
punches geka puma 220h
punches geka
punches h1
punches h2
punches haw 50 ton
punches haw 70 ton
punches haw 90 ton
punches haw 100 ton
punches hawthorne
punches heller
punches hexagon
punches hill acme 2a
punches hill acme 3
punches hill acme 3a
punches hill acme 4
punches hill acme 4a
punches hill acme 5
punches hill acme 6
punches hill acme 6a
punches hill acme 7
punches hill acme 7a
punches hill acme mw30
punches hill acme mw50
punches hill acme
punches hmi
punches iro sp75
punches iro spp20 40
punches iro spp40 75
punches ironcrafter