Shearing

Shearing process Defenition
Shearing process is the operation which two hardened cutters are engaged in the cutting process with a conditional well defined cutting clearance between two cutters.
The pathway of Cutter movements in the Shearing process are linear and in opposite direction.
The most simple example of shearing process are being seen usually in a day by day life in office/home scissors.
Shearing Process are being vastly being consumed in Industries in Factories.
The machines with the help of hydraulic power and hardened steel blades guillotine knives are the main player of scissors role in industries. The Lower Industrial Steel Blade guillotine Knife is at most cases stationary and the upper usually two cutting edge industrial Steel blade guillotine knife is Movable. 
Safety 
Machine manufacturers are much concerned about the safety of operators therefore they put high amount of effort to assure the health of man Power in long run while using their machines.
In our cooperation with machine manufacturer TFI Always insist on the Commitment to safety regulations of the machines and Steel Blades hand over to customer
s.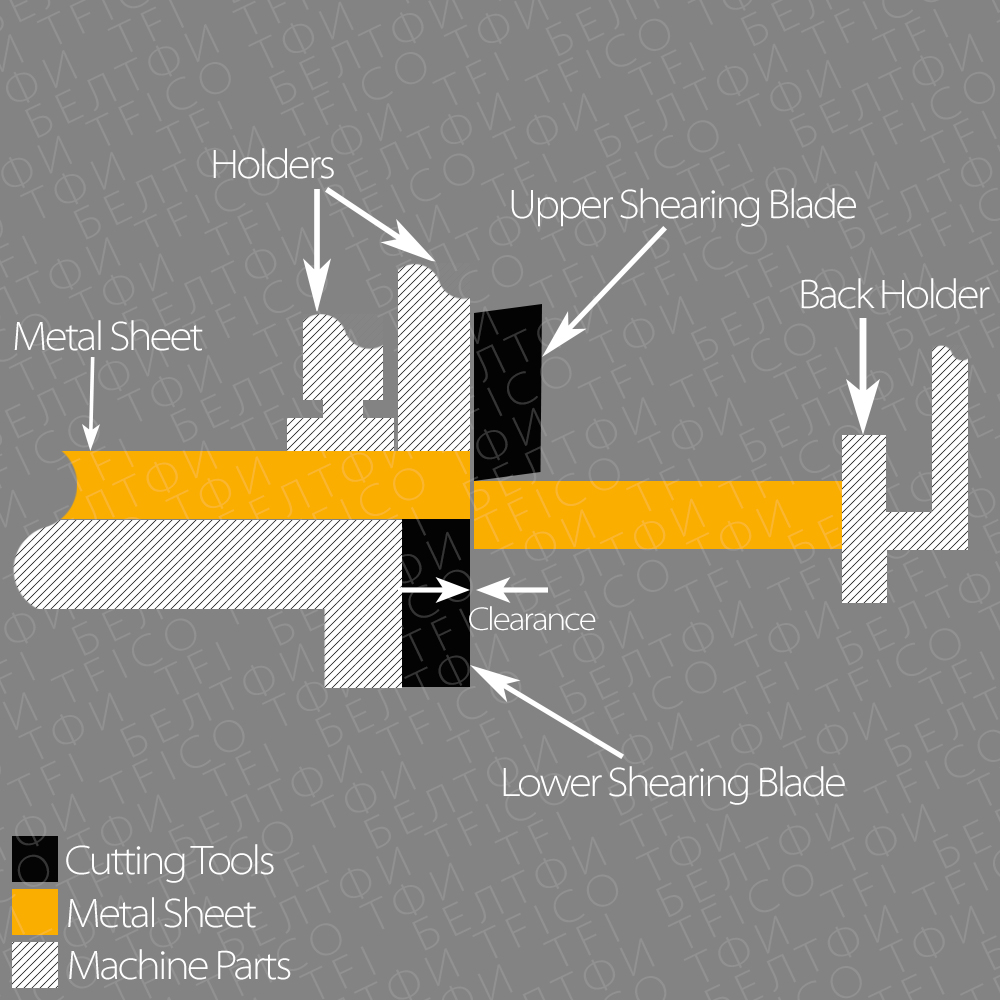 Installation
Shear Blade Installation is the first critical step of using blade toward having a healthy durable blade on the machine while operating in the best situation it can ever last.
Installation of blades needs to be done under supervision of Expertise or Well trained Engineers to have the perfect cut after long hours of installation spent.
TFICo. Will train technical foremen and deputies of Workshops, how to install the shearing blades and will award them with the Certification of Shearing machine Industrial Blade Installation training. Certified Engineers Can Always Approach our Expertise with more than 55 years of Experience in Steel blades and machine Knives Designing, manufacturing, Hardening, Installing and Sales after service fields.