Installation

We Do Support our valued Customers with Installation and Education of Operators for Shearing blades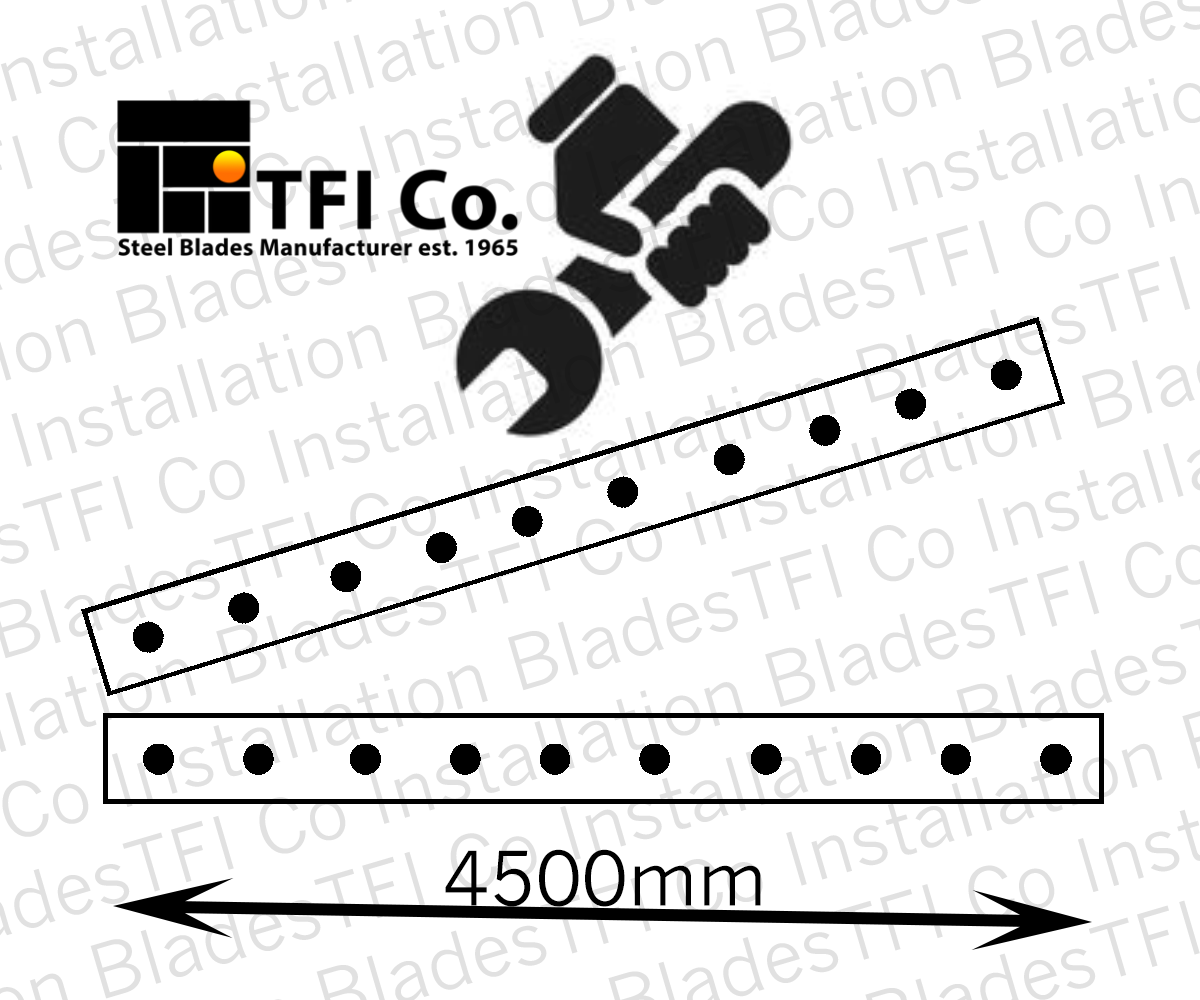 Installation of Shear Blades
At TFI Co., we pride ourselves on our expertise in installing 3 meters long shear blades for metalworking guillotine machines. Our experienced technicians know the ins and outs of the installation process, ensuring that your machine is up and running with minimal downtime.
We understand the importance of safety in any installation process, which is why we make sure that the machine is turned off and disconnected from the power source before beginning the installation. Our team is highly trained in handling heavy machinery, so you can rest assured that the installation will be done safely and efficiently.
When installing the new 3 meters long shear blade, we take great care to ensure that it is properly aligned with the cutting edge of the machine. Our technicians follow the manufacturer's instructions for the specific model, so you can be confident that the installation is done correctly.
We make sure to securely fasten the new blade onto the machine, so that it is stable and won't move during use. Our technicians check the blade alignment to ensure that it is straight and properly positioned, and we perform a test cut to make sure that the new blades are cutting accurately and cleanly.
At TFI Co., we believe that regular maintenance and sharpening of the blades is key to ensuring that they continue to perform at their best. Our team can provide regular maintenance and sharpening services to keep your machine running smoothly.
If you need 3 meters long shear blades for your metalworking guillotine machine installed, don't hesitate to contact us. Our website and phone lines are always open for enquiries and we'll be happy to assist you in any way we can.
---
Rotation and Maintanace of Shear Blades
Regular maintenance of shear blades is crucial to keep them in good condition and extend their lifespan. Here are some steps that can be taken:
1-Clean the blades regularly to remove any debris or buildup that may accumulate during use.
2-Inspect the blades for any signs of wear or damage, such as chips or cracks, and replace them if necessary.
3-Keep the blades sharp by regularly sharpening or honing them using the appropriate tools and techniques.
4-Rotate the blades regularly to use fresh sharp edges and distribute the wear evenly across the blade.
5-Make sure the blades are properly lubricated to prevent rust and corrosion.
At TFI Co., we understand the importance of regular maintenance for shear blades and offer a range of services to help keep them in top condition. We provide sharpening and honing services, as well as blade rotation and lubrication. Our team of experts can also provide advice and guidance on how to properly care for your blades to ensure maximum performance and lifespan.
Contact us today to learn more about our maintenance services and how we can help keep your shear blades performing at their best.
---
Dear valued customer,
At TFI Co., we understand the importance of regular maintenance and upkeep of your shear blades and knives to ensure optimal performance and longevity. If you are in need of maintenance services for your blades and knives in the UAE, we are here to help.
Our team of experts has years of experience in the industry and can provide the necessary maintenance services for your blades and knives. We use the latest technology and equipment to ensure that your blades and knives are kept in the best possible condition.
Please feel free to contact us through our website or by calling the number provided on our website to discuss your maintenance needs. We are always happy to assist you in any way we can.
Thank you for considering TFI Co. for your maintenance needs.
Best regards, TFI Co. Team
Contact us