Limited Stock Promotions

Limited Stock Promotion
TFICo promote limited stock of Steel Blades for promotion in Market of GCC. Please kindly see the attached List of the material and feel free to approach our sales for any further enquiry.
Bandsaw Blades
Press brake Tools
Guillotine Knives Shear Blades
Please kindly send us your email to have the list and sizes of the stock available in order to have the materials re checked with your enquiry.
We would like to announce the materials has been kept for expo and advertising purposes and we offer these blades with up to 75% discount.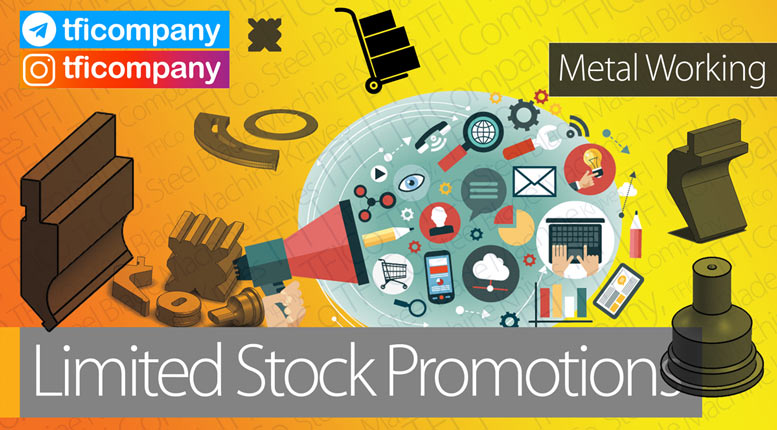 Please contact us by whats app +971 507026784
Terms: Blades are all new . Blades were being shown in Expo and Trade shows. Year of manufacturing for blades are from 2006 till 2017. Machine knives can have rust or not well packed. TFICo will not accept any return on the promoted blades.


Bandsaw Blades - 1000 x 67 1.6 mm TPI 3/4
Sold Out to Dubai Customer

Shear Blade Guillotine Knives - 1100x80x20 SOLD Out
Sold Out to Abu Dhabi