Converting Slitter Blades

Slitter Knives for Converting, Paper & Carton Industry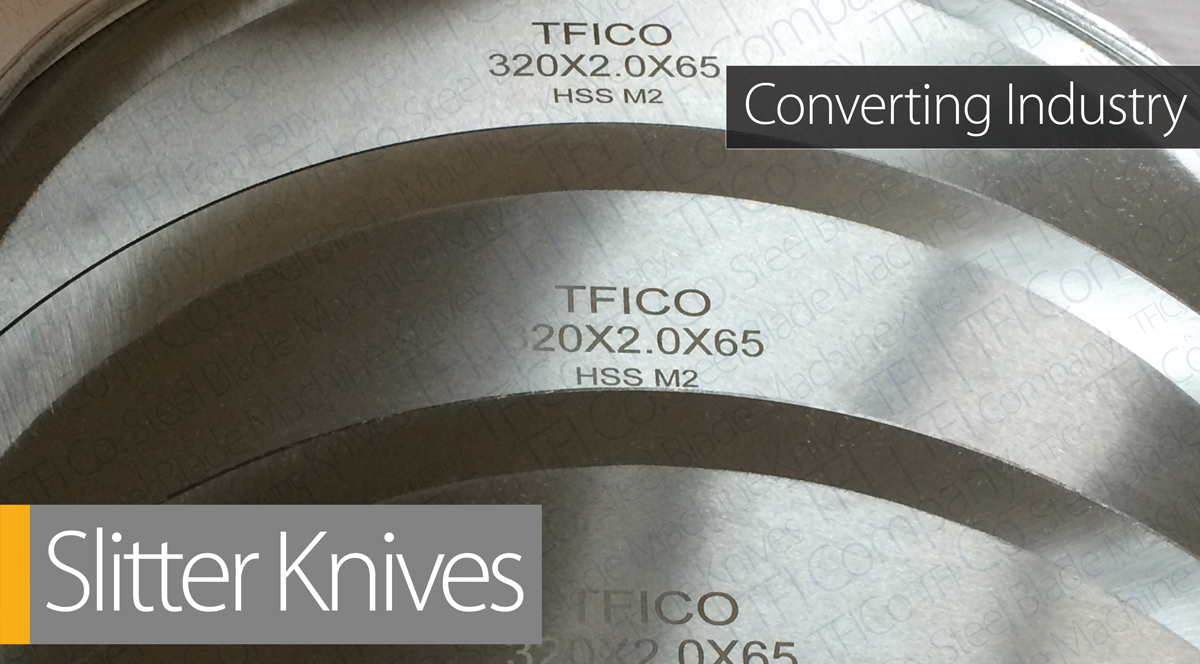 Heat Treatment - Unmatched Precision
TFI Co. takes pride in our on-site heat treating department, which stands among the best equipped in the business. Unlike some of our competitors, we have complete control over the entire heat treating process, from start to finish. This level of ownership is an absolute necessity, especially when flatness is a top priority. Our stringent heat treatment procedures ensure that our slitter knives maintain their dimensional stability and cutting performance even under the most demanding conditions. You can trust us to deliver blades that exceed your expectations.
Slitter Knives Sharpness Matters
When it comes to sharpness, we go the extra mile. TFI Co. employs a cutting-edge super-finishing process for sharpening and polishing our slitter blades. This state-of-the-art technique yields the cleanest, sharpest cutting edge possible. Our meticulous process begins by removing worn stock using a high-tech, top-of-the-line grinder, resulting in a superior finish. The blade then undergoes superfinishing, where burrs are mechanically removed, and the edge is polished to perfection. The result? A highly polished cutting surface and a razor-sharp blade edge that ensures precise, effortless cuts.
Range of Slitter Knives - Your Cutting Solutions
As industry experts, we offer an extensive range of slitter knives, shear, dished circular blades, and related products. Our mission is to provide our clients with optimal performance and unmatched cutting solutions that cater to their specific needs. Whether you need precision shear slitting for packaging, plastic film, or sheet lines, our two-shaft arrangements with shear knives between precision spacers guarantee consistent slit widths during long production runs. For bottom knives, we offer various mounting configurations, including shaft-mounted female anvil options with superior durability and reduced downtime.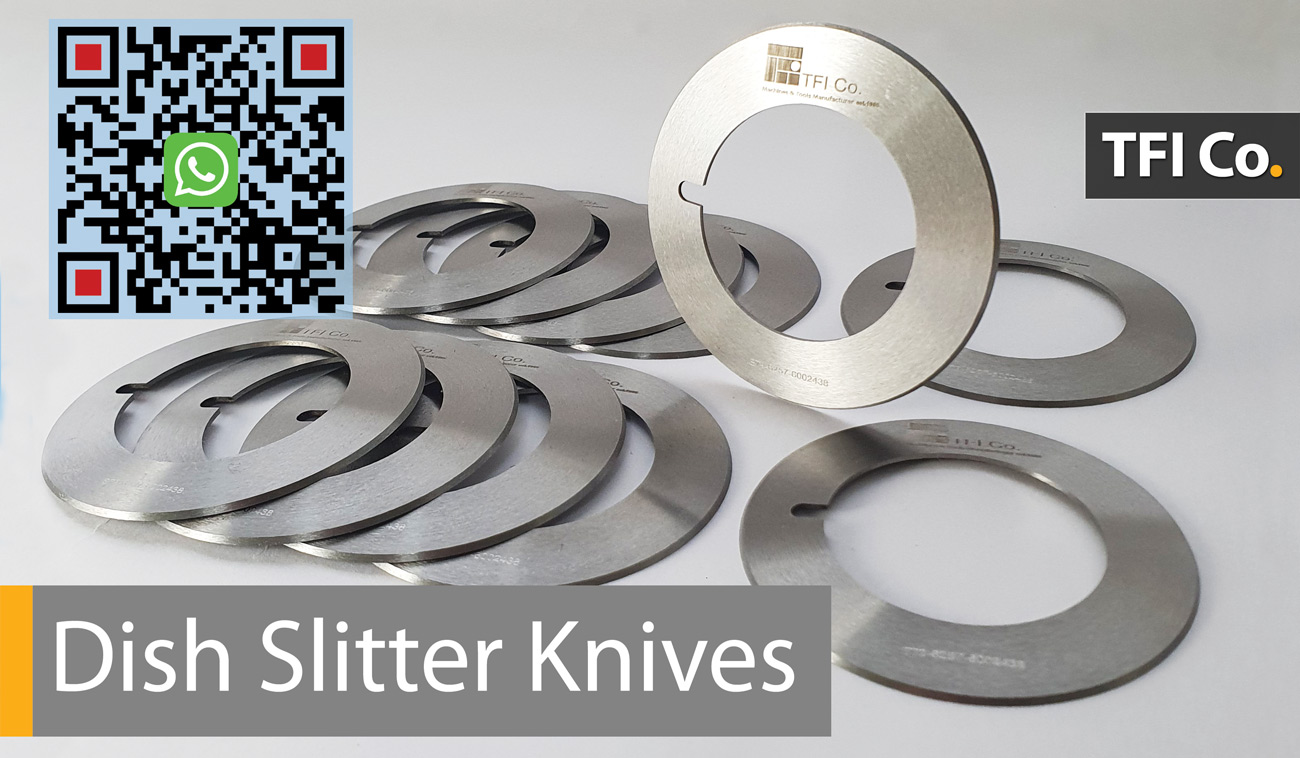 Countries We Already Served - Proudly Global
At TFI Co., we take immense pride in having served numerous industries across the globe. Our dedication to delivering cutting-edge solutions has enabled us to establish a strong presence in various countries. We have proudly served the industries in the following countries: United Arab Emirates (UAE) Saudi Arabia Qatar Oman We are not only focused on the regions we currently serve but also look forward to expanding our reach and serving more countries in other regions too. With our commitment to excellence and customer satisfaction, our goal is to empower businesses worldwide with the best-in-class slitter knives and cutting solutions.
Upload Your Drawings Now
Call us now
Video instructions


TFI Co. Tungsten Carbide Knives for the Cigarette Making Industry
Experience precision and excellence with TFI Co.'s tungsten carbide knives designed specifically for the cigarette making industry. Our knives are expertly crafted to cut tobacco, cigarette filters, and cigars with unparalleled precision and consistency. With high hardness and razor-sharp cutting edges, our knives ensure clean cuts without any collapse, meeting the tolerance requirements of renowned cigarette making machines such as Protos, Passim, Hauni, and more.
Features:
Applicable Industries: Corrugated Paper Industry or Packaging Industry
Made for Brands: TCY, FOSBER, Hsieh, Marquip, Hooper, Simon Peters, Neide, Justu, BHS, Agnati
Blade Material: Tungsten Carbide
TFI Co. Carbide Knives for Multiple Industries
For over eight years, TFI Co. has been a trusted manufacturer of carbide knives and blades, catering to various industries worldwide. With our extensive experience, we offer a comprehensive range of carbide knives and blades tailored to the specific needs of industries such as paper, metal, film and foils, textiles, printing, corrugated cardboard, PCB, tube and pipe, plastic, wood, converting, cloth, fibre, rubber, asbestos, packaging, tobacco, nonwovens, bookbinding, lithium battery, and many others. We pride ourselves on providing high-quality products made from different types of materials to meet our customers' requirements.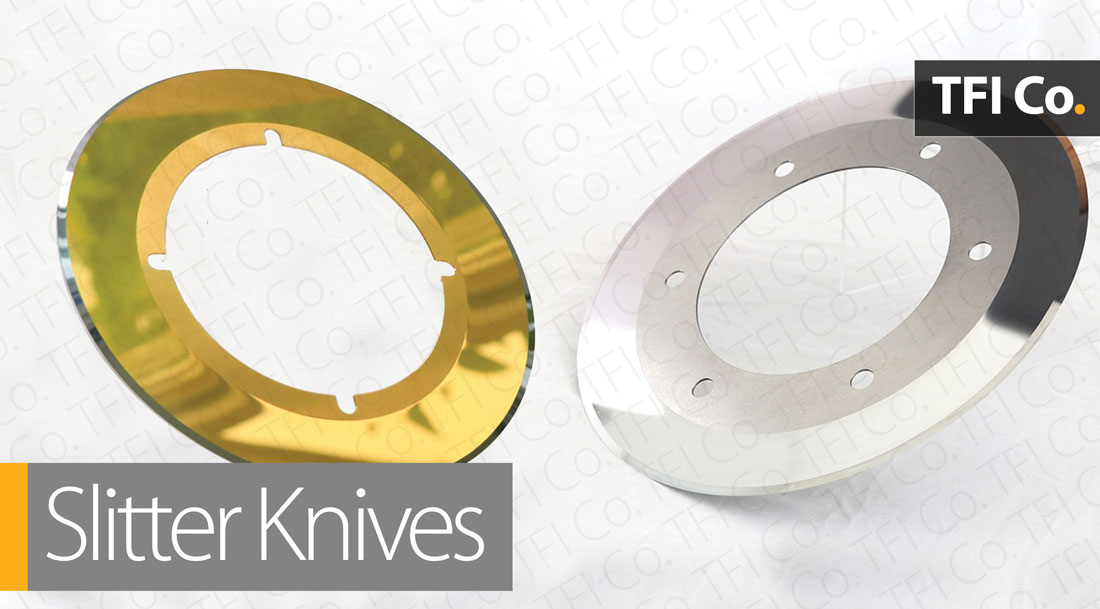 Applications:
Tungsten Carbide Slitter Knives: Ideal for cutting paper, film, foil, corrugated cardboard, printing, converting, cloth, rubber, asbestos, and other industries. Choose from cemented solid carbide knives or sintered solid carbide knives.
Tungsten Carbide Slitting Razor Blades: Perfect for slitting paper, film, foil, packaging, and other industries. Available options include slotted razor blades, 3-holes razor blades, injector blades, carbide razor blades, three holes razor blades, three holes razor slitter blades, and slotted razor slitter blades.
Tobacco Knives: Specifically designed for cutting cigarette filters in the tobacco industry.
Tungsten Carbide V Cut / V Cutter Blades: Suitable for cutting PCB board materials like FR1, FR2, FR3, FR4, FR5, CEM1, CEM2, and CEM3.
Corrugated Slitting / Slitter Knives / Tungsten Carbide Razor Slitter / Tungsten Carbide Razor Blades / Tungsten Carbide Razor Knives: Ideal for slitting corrugated cardboard. Compatible with various slitter machine brands such as BHS, Fosber, Agnati, Gopfert, Hsieh Hsu, Isowa, Marquip, MingWei, Mitsubishi, Peters, TCY, LMC, JingShan, Kaituo, Justu, K&H, J.S., Champion, Goettsch, Vatanmakeina, Latitude, Egypt, Fuli, Ned, Jialong, Oranda, Yueli, Piemme, Emba, Martin, Simon, Bobst, and more.
Milling Knives and Carbide Inserts for the Printing & Bookbinding Industry: Suitable for brands like Martini and Gammerler. Options include Muller Martini carbide inserts, TC inserts for Muller Martini, roughing blades, saw notchers, milling knives for Muller Martini binders, carbide inserts for Bolero & Corona, solid TC inserts for Kolbus, Wohenberg, Muller Martini, bottom knife for Rotashneider/RIMA/PPS, milling knife for Rotashneider, and top knife for RIMA/PPS.
Carbide Inlay Bottom Bands for cutting paper.
Carbide Knives for the Leather Industry: Compatible with Zund blades, Teseo blades, Comelz blades, Atom blades, Elitron blades, ESKO blades, Kongsberg blades, Ruizhou blades, Aoke blades, Iecho blades, Jingwei blades, Emma blades, Newbull blades, ITTA blades, Zund router bits, Esko router bits, Kongsberg router bits, CNC router bits, Aristo blades, Multicam blades, Graphtec blades, Mimaki blades, Roland blades, milling router bits, Colex blades, Gerber blades, Lectra blades, Summa blades, Kuris blades.
Carbide Standard Reversible Knives and Carbide Blanks for Profiling in the Wood Industry.
Diamond Grinding Wheels/Stones: Options include BHS diamond grinding stones, Fosber diamond grinding stones, Agnati diamond grinding stones, Hseih Hsu diamond grinding stones, Isowa diamond grinding stones, Marquip diamond grinding stones, Mingwei diamond grinding stones, Mitsubishi/MHI diamond grinding stones, Peters diamond grinding stones, Tcy diamond grinding stones, Justu diamond grinding stones, Kaituo diamond grinding stones, Champion diamond grinding stones, K&H diamond grinding stones, and diamond grinding wheels.
Rotary Slitter Knives and Shear Blades for slitting and cutting metal in the metal industry.
Chemical Fiber Blades for cutting the chemical fiber industry, including staple fibers, staple cutter blades, staple cutting blades, fibers, textiles, and pentagon blades.
Carbide Rotary Trimmer Knives for Gammerler, Rota Schneider, Muller Martini, Rima.
Carbide Straight Knives / Carbide Stator Knives / Carbide Rotor Knives / Carbide Bed Knives.
Solid Carbide Circular Knife / Solid Carbide Circular Knives for cutting paper, film, foil, and more.
Solid Carbide Plate / Cemented Carbide Plate.
Solid Carbide Strip / Cemented Carbide Strip.
Solid Carbide Rods / Cemented Carbide Rods.
Solid Carbide Seal Rings / Cemented Carbide Mechanical Seal Rings.
Countries We Have Proudly Served
We take immense pride in serving industries in the following countries and look forward to expanding our reach to more countries in other regions:
Belarus
Russia
Saudi Arabia
Oman
Qatar
U.A.E.
Upload Your Drawings Now Call us now Video instructions
---
TFI Co. Tungsten Carbide Slitter Knives Models and Sizes

| TFI Co. models | Dimension (mm) | ID (mm) | OD (mm) | Thickness (mm) |
| --- | --- | --- | --- | --- |
| C.TFI7.872 | ø270*ø168.3*1.4 | ø168.3 | ø270 | 1.4 |
| C.TFI7.873 | ø250*ø130*1.3 | ø130 | ø250 | 1.3 |
| C.TFI7.873 | ø250*ø130*1.3 | ø130 | ø250 | 1.3 |
| C.TFI7.874 | ø260*ø114*1.4 | ø114 | ø260 | 1.4 |
| C.TFI7.875 | ø230*ø130*1.3 | ø130 | ø230 | 1.3 |
| C.TFI7.876 | ø200*ø122*1.3 | ø122 | ø200 | 1.3 |
| C.TFI7.877 | ø300*ø112*1.2 | ø112 | ø300 | 1.2 |
| C.TFI7.878 | ø291*ø203*1.1 | ø203 | ø291 | 1.1 |
| C.TFI7.879 | ø280*ø202 *1.4 | ø202 | ø280 | 1.4 |
| C.TFI7.880 | ø280*ø160*1.0 | ø160 | ø280 | 1.0 |
| C.TFI7.881 | ø280*ø168*1.4 | ø168 | ø280 | 1.4 |
| C.TFI7.882 | ø260*ø140*1.5 | ø140 | ø260 | 1.5 |
| C.TFI7.883 | ø265*ø112*1.4 | ø112 | ø265 | 1.4 |
| C.TFI7.884 | ø260*ø112*1.4 | ø112 | ø260 | 1.4 |
| C.TFI7.885 | ø250*ø150*0.8 | ø150 | ø250 | 0.8 |
| C.TFI7.886 | ø244 *ø222*1.0 | ø222 | ø244 | 1.0 |
| C.TFI7.887 | ø240.18*ø31.92*1.14 | ø31.92 | ø240.18 | 1.14 |
| C.TFI7.888 | ø240*ø32*1.2 | ø32 | ø240 | 1.2 |
| C.TFI7.889 | ø240*ø115*1.0 | ø115 | ø240 | 1.0 |
| C.TFI7.890 | ø230*ø110*1.1 | ø110 | ø230 | 1.1 |
| C.TFI7.891 | ø230*ø135*1.1 | ø135 | ø230 | 1.1 |
---
Upload Your Drawings Now Call us now Video instructions
Knife Edge Type: Choose between single or double-sided edges for versatile cutting options. Customize your knife edge material to suit your specific needs with high-quality Tungsten Carbide or other materials.
Applications: Our knives are designed for the corrugated paperboard industry, offering precise cutting solutions for various materials including tobacco, paper, film, foam, rubber, foil, graphite, and more. Experience efficient and accurate cutting performance across a wide range of applications with our reliable knives.