Bending Matrix

Matrixes: Unlocking Unique Project Designs
In the world of press brake solutions, the design of matrixes can be as diverse as the projects themselves. The versatility of V Mold Bending Block Press brake Matrixes offers limitless possibilities, and we proudly present some popular samples in the diagram below:
---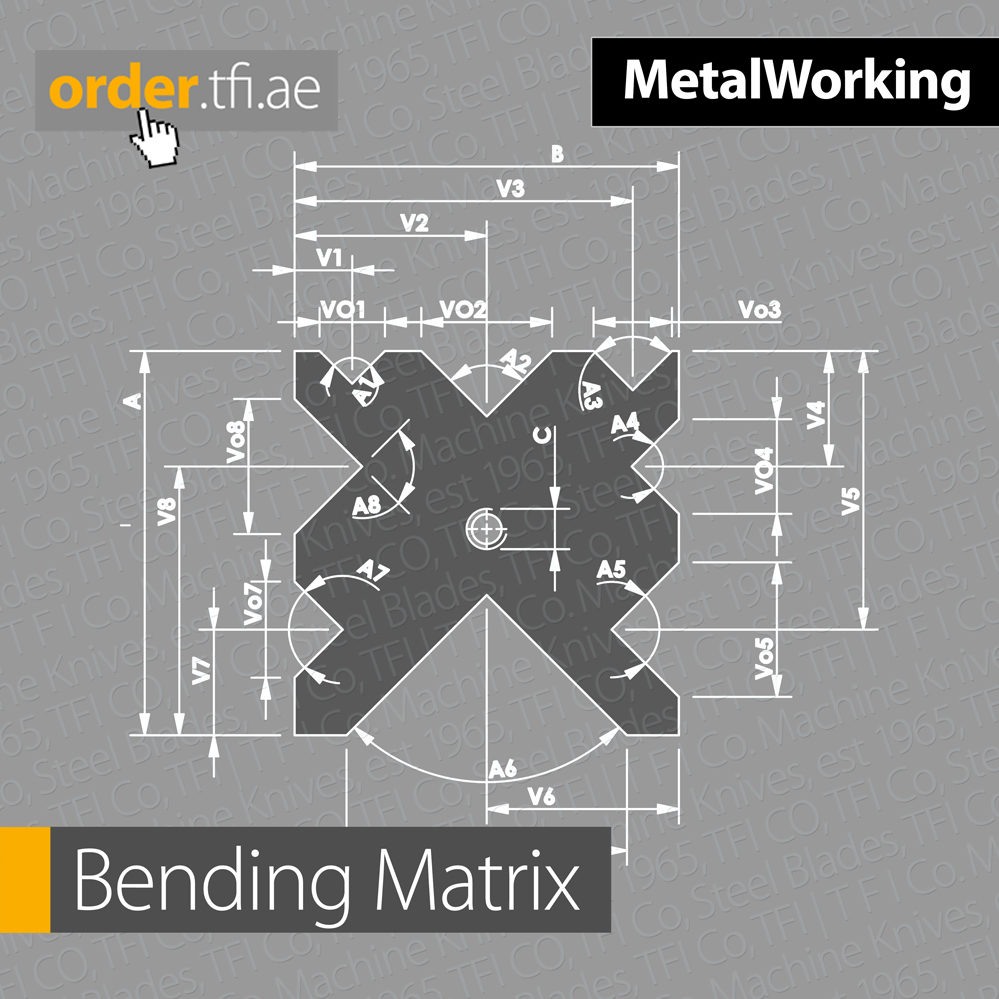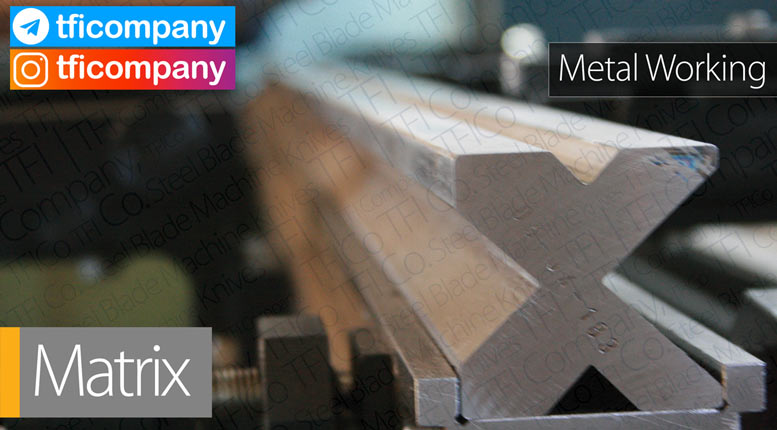 ---
One of the essential components in press brake operations is the Lower Bending Die. Acting as the base that supports the bend while the punch performs the bending action, this vital element plays a crucial role in precision bending.
The V Block or Bending Mold is the key to versatility, equipped with multi V grooves to accommodate various bend openings. With the ability to be used from four different sides and its assortment of grooves, it adds immense flexibility to the bending process.
A Matrix 4 Way Bending Die is a marvel in sheet metal fabrication, enabling the creation of intricate shapes and forms. This ingenious tool comprises a die with four sides, each offering a different curvature, allowing the metal to be bent in multiple directions. The result? Exquisite and complex designs that push the boundaries of what's possible.
Industries such as automotive, aerospace, and construction benefit immensely from the capabilities of the Matrix 4 Way Bending Die. Its application spans across various materials, including steel, aluminum, and brass, making it a true workhorse in the manufacturing world.
Operating with a press brake or other mechanical forming equipment, the Matrix 4 Way Bending Die is a precision instrument. Placing the metal sheet into the die, it is firmly clamped in place, and then the bending magic unfolds. The operator wields control over the pressure applied and the speed of the bending process, allowing for tailored and flawless results.
Efficient, precise, and indispensable, the Matrix 4 Way Bending Die stands as a cornerstone of the sheet metal fabrication industry. From everyday items to complex components, this tool empowers the creation of exceptional products across various sectors, leaving a lasting impact on countless industries.
Upload Your Drawings Now
Call us now
Video instructions

Enhance Your Bending Capabilities with Advanced Press Brake Tooling
When it comes to achieving precise bends and maximizing flexibility in your press brake operations, having the right tooling is crucial. Explore our range of innovative press brake dies designed to elevate your productivity and deliver exceptional results.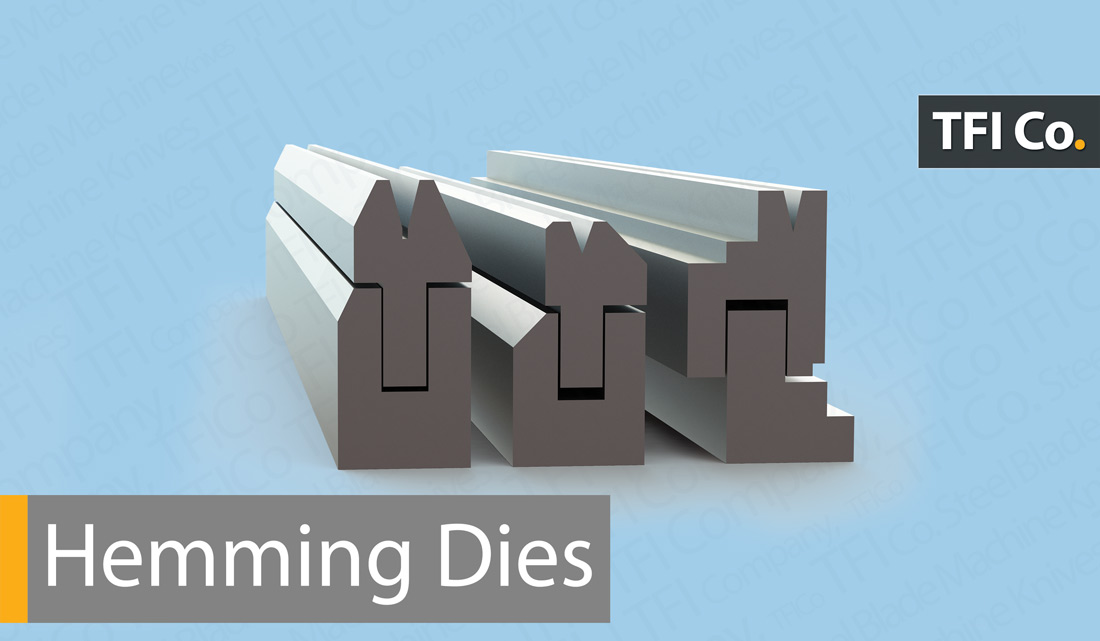 Types of Press Brake Dies:
1V (T-Shape) Matrix Die: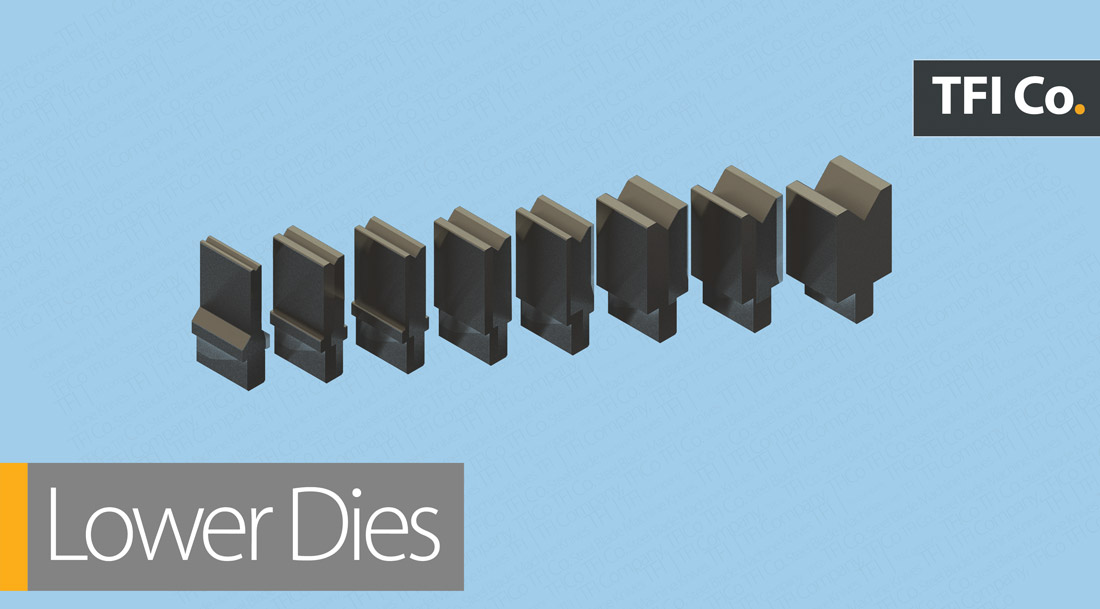 Our 1V matrix die, also known as a single V press brake die, is a versatile option for various bending angles and radii. With a single groove, it offers excellent performance and is suitable for many applications. If you require different operations on a single sheet, retooling may be necessary. However, the 1V matrix die provides the flexibility you need.
2V Matrix Die:
Experience uninterrupted workflow with our 2V matrix die, featuring two successive grooves. This allows for continuous work without the need for retooling, especially when working on sheets with multiple similar bends but different tooling requirements. The close proximity of the grooves to the sides enables the creation of short flanges. Discover the efficiency and precision of our 2V matrix die.
Multi V Press Brake Die:
Our multi V press brake die, equipped with four grooves on each side, offers unparalleled versatility for various radii and material thicknesses. While you may need to rotate the die to utilize different grooves, it provides immense flexibility in a single tool. However, it's important to note that due to the groove's positioning, it may not be suitable for short flange bending.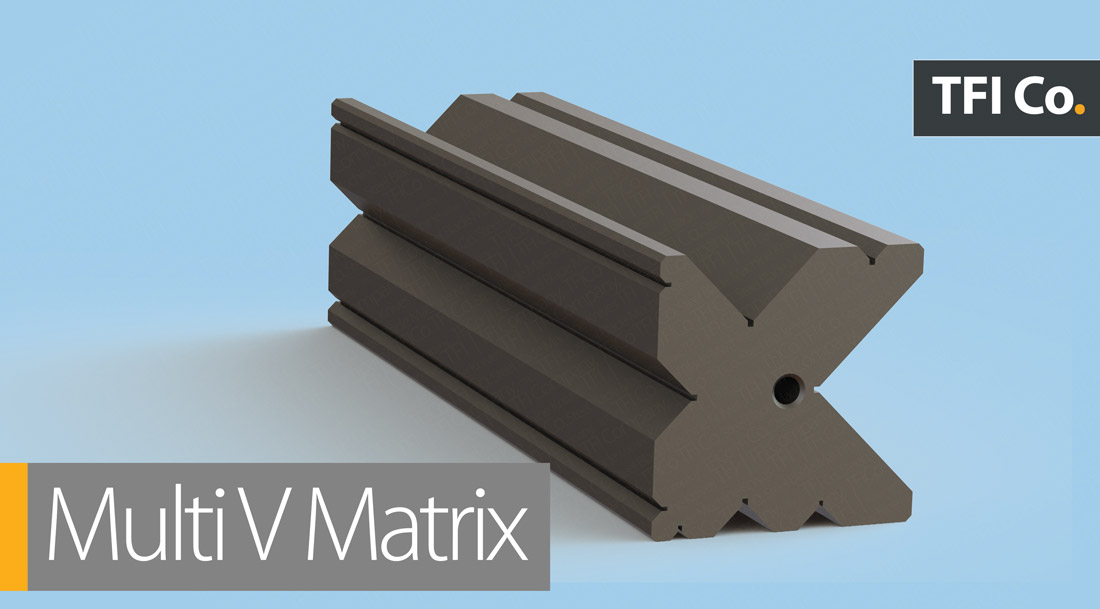 Rotary Die (ROLLA-V™):
Experience the next level of precision and surface quality with our innovative rotary die, also known as ROLLA-V. This die allows for similar bending capabilities as regular V bending but with a significant advantage – it minimizes material damage. The rotating inserts reduce friction, allowing the material to slide smoothly on the die surface without scraping. Say goodbye to marks and scratches, and elevate your bending process with our rotary die.
Countries We Have Proudly Served
At TFI, we take immense pride in serving industries across the globe, delivering cutting-edge press brake solutions. We have already made a significant impact in the following countries and are dedicated to expanding our reach to more regions:
United Arab Emirates
Canada
Belarus
Russia
France
Australia
Japan
Brazil
India
At TFI, we are dedicated to providing exceptional press brake solutions to meet the needs of various industries. We proudly serve the market of GCC (Gulf Cooperation Council), with a strong presence in the following countries:
United Arab Emirates (UAE)
Saudi Arabia
Qatar
Oman
These countries represent key players in the region's thriving industrial sector. We are committed to providing exceptional service and groundbreaking solutions to industries worldwide. We have established strong partnerships and delivered innovative press brake tools and services to support their manufacturing operations.
Upload Your Drawings Now
Call us now
Video instructions