Food Processing

Enhance Your Food Processing Efficiency with TFI Co. Knives
At TFI Co., we offer a wide range of food processing knives that are designed to provide longevity and reliability for companies in the industry. Our extensive collection includes knives crafted from European food-grade stainless steel, ensuring exceptional durability. To further safeguard your operations, we can apply food-safe PVD coatings that protect against degradation during wash down. Choose from our selection of precision-crafted blades, including:
Slicing blades
Food blades
Bowl choppers
Mincing blades and plates
Skinner blades
Crisp blades
Extruding blades
Poultry processing blades
Bakery scrapers
Confectionery blades
Toffee cutters
Countries We Proudly Serve
We take great pride in catering to industries across multiple countries. TFI Co. has successfully supplied our high-quality, precise, and accurate machine knives to customers in the following regions:
United Arab Emirates

Dubai
Abu Dhabi
Musaffah
Sharjah
Ajman
Ras Al Khaimah

Saudi Arabia: Riyadh, Dammam, Jeddah
Oman: Muscat
We are constantly striving to expand our reach and serve more countries in other regions as well. We look forward to the opportunity to meet the needs of diverse markets and industries worldwide.
Ready to Scale Up Mass Production of Machine Knives
At TFI Co., we are committed to meeting the growing demands of our customers. As part of our dedication to continuous improvement, we are fully prepared to expand our mass production capabilities for machine knives on a yearly basis. With our advanced manufacturing processes and state-of-the-art facilities, we can ensure consistent quality, increased output, and timely delivery for both existing and emerging markets.
Quality Blades for Precise Bread Slicing and Efficient Bread Loaf Chipping
At our manufacturing facility, we specialize in crafting high-quality blades specifically designed for cutting and slicing bread with precision. Additionally, our machine knives are expertly engineered for efficient bread loaf chipping, making them indispensable tools for bakeries and food processing industries.
Exporting Excellence to Global Markets
We take pride in our global presence and export our top-notch products to various countries, including India, UAE, KSA, Belarus, and Russia. Through our extensive network and reliable logistics, we ensure that our blades reach our international clients promptly and in pristine condition.
---
---
Contact Us for Your Bread Cutting Needs
If you have any inquiries or require further information about our bread slicing blades or machine knives, please don't hesitate to get in touch with us. Our dedicated team is ready to assist you.
Phone: +971 800 0120096
Cutting-Edge Blades for Ice Cream, Bread, Chocolate Wrap, and More | TFICO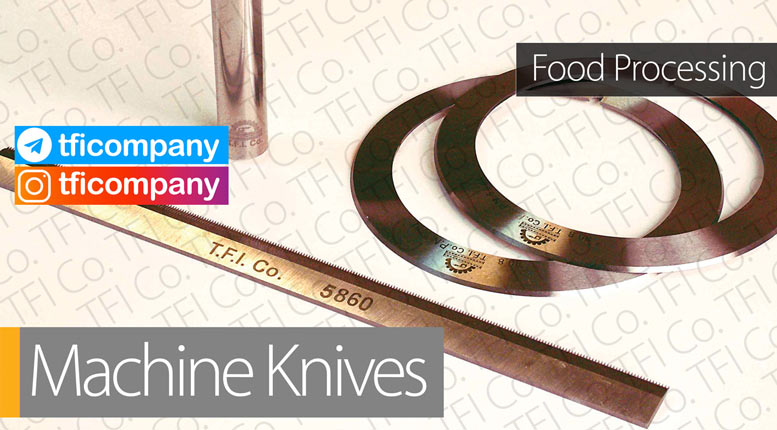 At TFICO, we specialize in providing high-performance blades for various applications including ice cream production, bread cutting, chocolate wrapping, and more. Our innovative range of blades is designed to deliver exceptional precision and efficiency, ensuring optimal results for your manufacturing processes. With TFICO, you can expect:
Unparalleled Bread Cutting Blades
Economical Solutions for your Needs
Superior Steel Quality for Longevity
Availability for All Machine Manufacturers
Mass Quantity Production Capacity
For any inquiries or to learn more about our cutting-edge blades, please don't hesitate to contact us using the form below.
Fill out form
Call us now
Video instructions
Countries We Have Proudly Served
TFICO takes immense pride in serving the manufacturing industries in the following countries, delivering exceptional products and solutions. As we continue to grow, we look forward to expanding our reach to more countries across different regions:
United Arab Emirates (UAE)
Saudi Arabia
Oman
We are committed to providing top-quality blades and outstanding customer service to all our clients. Contact us today to explore how we can cater to your specific needs.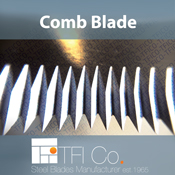 Bread Cutting Blades | TFICO | UAE
TFICO is proudly presenting the market the machine manufacturers for bread cutting process the most economical bread cutting blades in the region.
Bread Cutting Blades
Most Economic Knives
Highest Quality of Steel
Availablity upon orders
Please Contact us in case of your enquiry for All Machine Manufacturers per month at mass quanity we manufacture steel blades for your convinience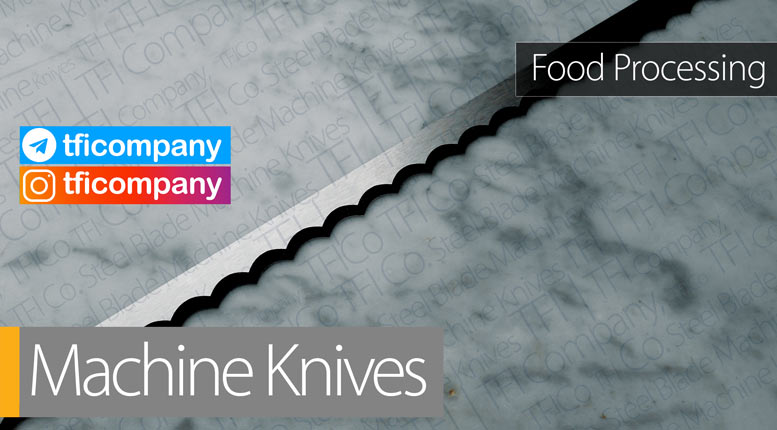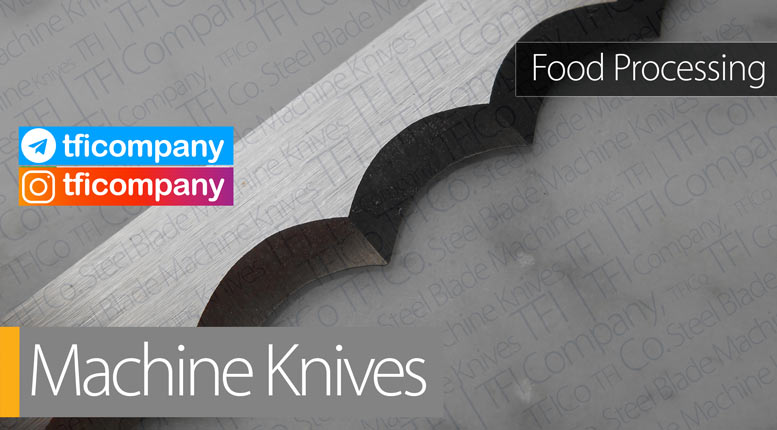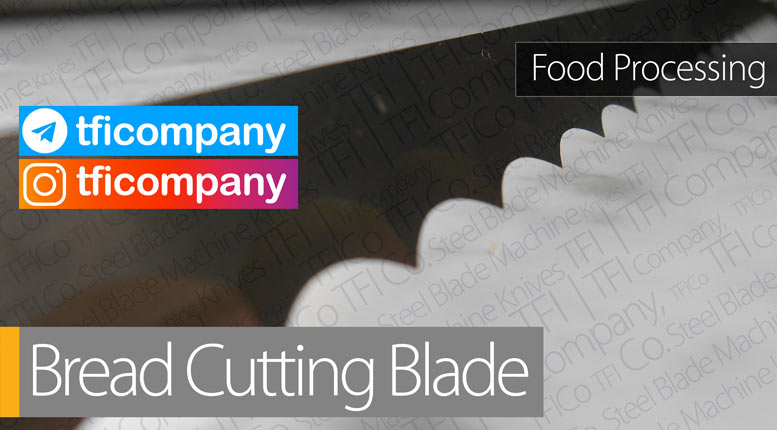 ---
Fill out form
Call us now
Video instructions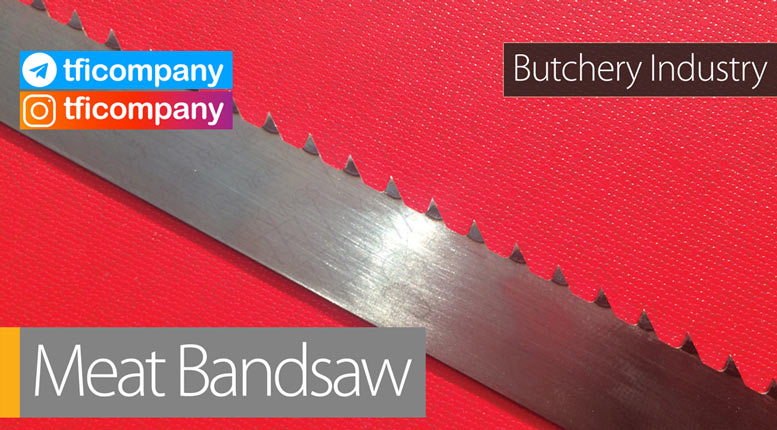 ---
---
Quality Meat and Fish Cutting Blades
TFI Co. offers top-quality meat cutting and fish blades engineered for precision and durability. Crafted from superior materials, these blades are designed to meet specific cutting needs, from precise fish slicing to demanding bone-in meat cutting.
Efficiency in Cutting
Our meat cutting band saw blades are optimized for efficient cuts, minimizing waste while reducing cutting costs. Whether it's fast bone-in beef, pork, lamb, fish, or frozen meat cutting, our 13 ft. 10 inch long blades with a width of 5/8" are up to the task.
For Fast Bone-in Beef, Pork, Lamb, Fish, or Frozen Meat Cutting
13 ft. 10 inch Long
5/8" Width
4 Tooth
0.025" Thickness
1 Count/Pack
Precision for Your Needs
Our meat and fish cutting bandsaw blades are tailored to deliver sharp and accurate cuts. Whether you're in the UAE, Saudi Arabia, Oman, or any other industrial market, our blades provide consistent performance for your cutting requirements.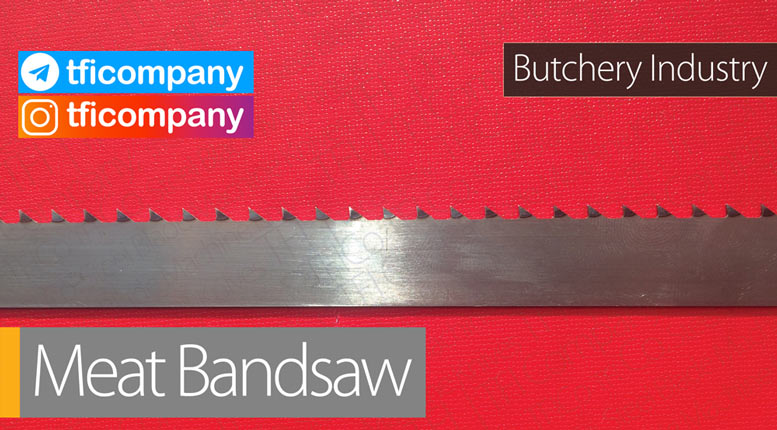 TFICO Bandsaw Blades for Meat Cutting Purpose
Middle East first and oldest manufacturer of steel blades TFICO experts produce the finest bandsaw knives. Supporting the clients in butchery industry had been never better in quality and service after sales in middle east.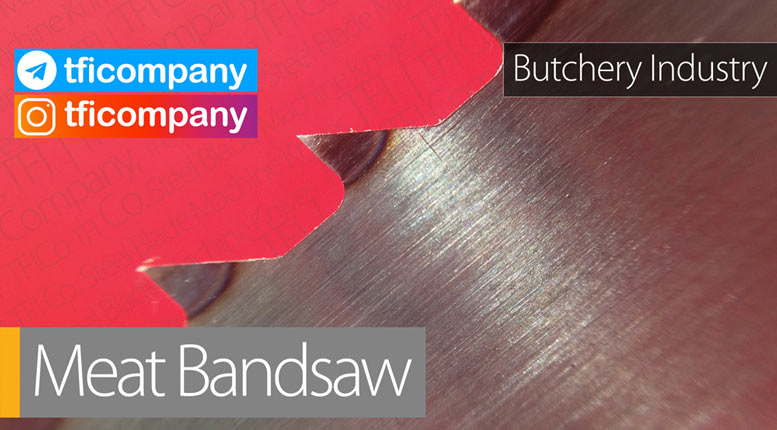 Please feel free to contact us in case of any enquiry of the bandsaw blades and stock availability from TFICo
Fill out form
Call us now
Phone: +971 800 0120096